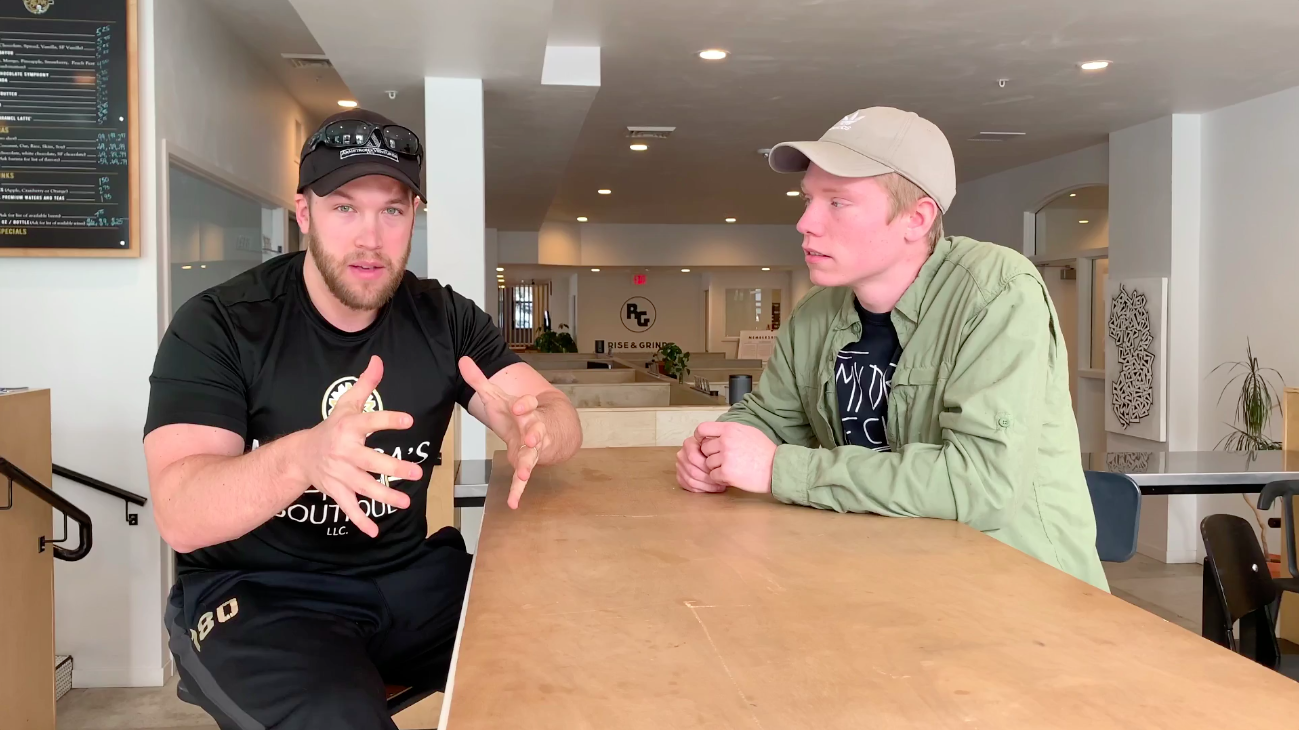 Who are we?
We are a community of ambitious entrepreneurs in Wisconsin who have a hunger to learn, grow, and expand. We have created a community that benefits both beginning and advanced entrepreneurs.
A community filled with support, knowledge, and expertise to guide entrepreneurs as they grow their businesses

A community with programs built specifically to fuel business and personal growth, such as our Book Club and Accountability Groups

A community that makes it easy to connect and form relationships with other entrepreneurs, both early-stage and advanced

A community that hosts multiple monthly events that offer entrepreneurs the opportunity to learn, grow, and network with like-minded individuals
There is no strict age limit for our community, We are simply made up of entrepreneurs with ambition, drive, a never-settle attitude, and a growth mindset. Whether you are 21 or 41, and currently own a business or not: If you are an aspiring, early-stage, or advanced entrepreneur looking to connect with a like-minded community of those who have chosen to step out from the norm, chase their dreams, and live life on their own terms – this community is for you.
To learn more about us…
How did we get started?
We got started just like anything else — with an idea. An idea that fueled action.
Two young entrepreneurs based out of Oshkosh, WI were introduced to each other in late 2018. Almost immediately, they knew that they wanted to collaborate on some type of project or venture, but they didn't know what exactly.
Over the course of their first few coffee meetings, they discovered that they both had noticed a similar problem in this area as they grew: the lack of a medium that connects young entrepreneurs in this area to each other.
After doing a bit of research among other entrepreneurs from in the area, they found that others had noticed the same problem as well.
So, we set out to solve that problem.
It began by creating a Facebook group to start forming a community of entrepreneurs in Wisconsin. That led to hosting Monthly Meet-Ups – and with the input of those that attended the first few meet-ups, the ideas were sparked for the other helpful events, resources, and programs that we now organize.
David is an: Entrepreneur. Creator. Connector. Learner. Leader. Visionary. Builder. Thinker. Doer.
He likes building and creating things — from businesses, to daily routines, to automated systems, to habit-tracking spreadsheets, and more.
He is passionate about: Learning. Creating. Improving. Impacting. Business. And his loved ones.
Cody is an: Entrepreneur. Explorer. Creative. Visionary. Leader. Artist. Learner.
He loves learning new things, tackling big challenges, sharing deep conversations, and creating connections with others.
Cody also enjoys creating and experiencing art. In his free time, he draws some award-worthy sketches in his sketchbook… ask him about it next time you see him!